Janitorial Services & Commercial Cleaning
Serving Broward & Miami-Dade Counties, Florida
JJ Total Services, Corp. has provided office cleaning and janitorial services for Broward and Miami-Dade County, FL area businesses for more than 9 years. We offer Hallandale area office cleaning and janitorial services for all types of facilities, including office buildings, retail centers, vacation homes, and much more.
30% OFF
Your First Month of Cleaning Services
Subject to a contract.
Expires 09/30/2021
---
Call for a FREE Quote
---
Why Choose JJ Total Services, Corp.
We are fully staffed with our own employees, ready to provide expert cleaning services whenever your business needs them. Whether you're looking for janitorial services in Hollywood or Boca Raton or office cleaning in Fort Lauderdale or Aventura, you can be sure that with JJ Total Services, Corp., your premises will be secured when we leave, that your workplace will be professionally cleaned, and that every surface will be properly disinfected for maximum sanitation. Your exterior will be left looking pristine. Just call us at (954) 354-2647.
★★★★★
"I hired this company to clean my house and my elderly father's house on a regular basis. They are always professional, on time, and thorough. No worries with them. They've also done some one-time cleanings for relatives and friends who needed a deep clean after a move out or after a celebration. They are always friendly and accommodating. They get along with my pets and are trustworthy with my belongings. A+ work. Definitely recommend."
- Wen Dee
Are you concerned about the presence of germs in your home or the spread of viruses in your Hallandale office, or public building? The disinfection team at JJ Total Services, Corp. is ready to respond. All surfaces are treated with EPA-recommended products that kill 99.9% of all viruses and bacteria. Keep your employees and loved ones safe and healthy.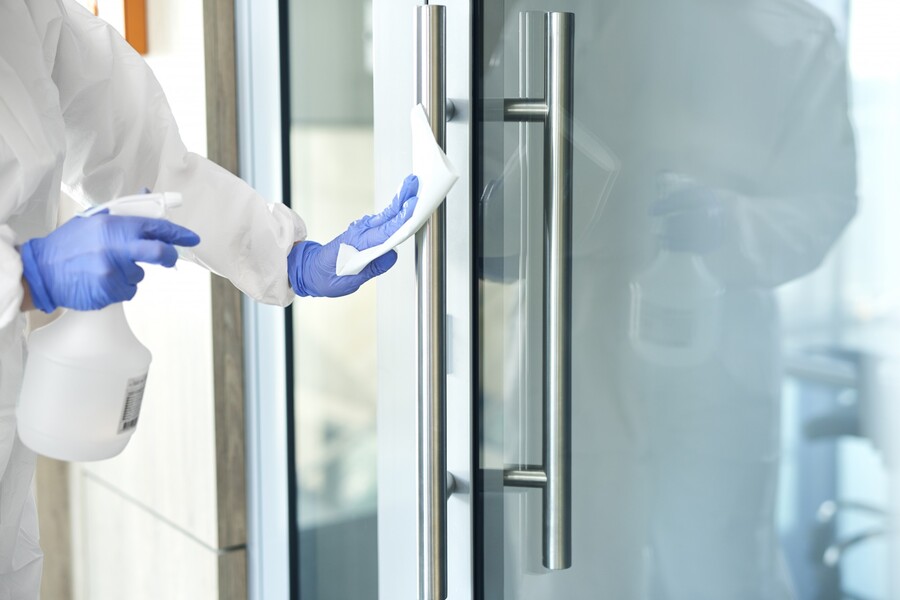 ---
Call for a FREE Quote
---
A Message from the Owner
Family owned and operated since 2012, JJ Total Services, Corp. started the business with the goal of providing good service at a fair price, with the quality that we would like to receive. We studied the market for over 6 months, did plenty of research to have the right checklists for each type of service. We studied and tested the best products and equipment that can be used to optimize time and guarantee good results. We starting having clients from day one, and they were always satisfied, leaving great reviews. We are very proud of that and continue to strive for that sort of customer satisfaction.
What makes us unique is the number of satisfied customers, on various levels. We always work by appointments, so clients have always valued our punctuality. We specialize in always keeping our clients updated on any changes in the schedule, delays, or anything that they should know about. Clients value the good quality of the products that we use. They are also impressed with the kindness of our staff. We constantly maintain good communication with our clients to assure that our service is always up to their standards.
Cleaning / Janitorial License: # 325-260-868
Awarded best cleaning company of 2015 - 2019 through Thumbtack


Not offering one-time cleans at this time. | Financing options are Available for Commercial Clients.
---
Call for a FREE Quote
---