Day Porter Service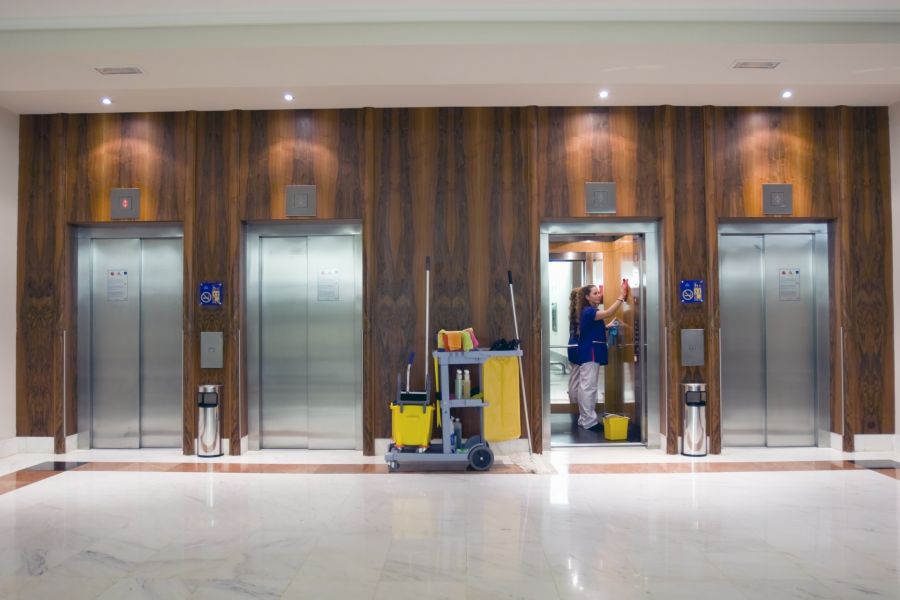 For customer-facing businesses, public restrooms and common areas that are dirty or unsanitary leave a bad impression on your customers. Make sure your workplace is up to snuff with professional day porter service, provided by JJ Total Services, Corp.. Our discreet, uniformed employees will make sure that your office looks good all day long. We've been in the commercial cleaning business for more than 11 years. Call today for a no-obligation, free estimate for professional porter service for your business.
30% OFF
Your First Month of Cleaning Services
Subject to a contract |Expires 12/31/2023
---
Call For Free Quote
---
★★★★★
"Impressive. Very professional, & I really appreciated their attention to detail."
-Dana M
Why Choose JJ Total Services, Corp. for Porter Services?
A clean restroom reflects your commitment to excellent customer service. Our porters and matrons will make sure your bathroom countertops are wiped down, paper products are restocked, soap dispensers are filled, toilets and urinals are cleaned and sanitized, and trash is removed.
JJ Total Services, Corp. will also make sure high touch surfaces are routinely sanitized, like bathroom fixtures (door handles, stall handles, faucet knobs), paper towel holders, automatic dryers, sanitary product dispensers, and changing stations.
JJ Total Services, Corp.'s Day Porter Services
JJ Total Services, Corp. offers day porter service for customer-facing businesses throughout the local area. Our most requested services include:
restroom cleaning & sanitizing
porter/matron service
building entrance & foyer upkeep
lobby & waiting area maintenance
hallway and corridor care
glass & window cleaning
Our Day Porter Services Help Keep Your Business Neat and Tidy
JJ Total Services, Corp. porters ensure that all common areas are picked up throughout your business day. We empty trash receptacles, restock paper products, straighten lobby chairs and magazine racks, and sweep/vacuum as needed. When first impressions matter, call JJ Total Services, Corp. for superior porter services.
We've Been Making Local Businesses Look Their Best Since 2012
---
Call for Fast FREE Quote
---