Janitorial Services in Hallandale, Florida
JJ Total Services, Corp. professional janitors have experience in a wide variety of business sectors, including schools and other educational facilities; small and large professional office buildings; medical buildings and offices; retail businesses; restaurants; along with other customer-facing businesses. Whether your commercial space is a customer-facing or a non-customer facing facility, JJ Total Services, Corp.'s professional janitorial staff will make sure every area is spic and span. We've been keeping businesses clean with our janitorial services in Hallandale, Florida for more than 11 years.
30% OFF
Your First Month of Cleaning Services
Subject to a contract |Expires 12/31/2023
---
Call For Free Quote
---
★★★★★
"A very professional cleaning service. They do a great job and communicate well."
-Donna S.
Hallandale Janitorial Services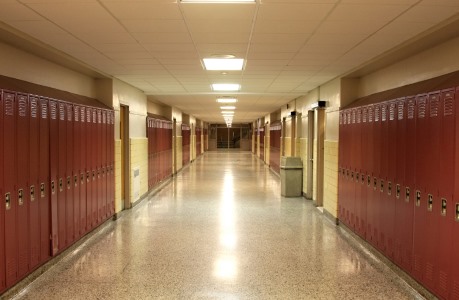 For all of your Hallandale janitorial needs, call the cleaning experts at JJ Total Services, Corp.. We come armed and ready with our own cleaning supplies and equipment. The services we offer include:
restroom cleaning & sanitizing
cafeteria or break room cleaning
vending machine & display case wipe down
sanitizing of all high touch surfaces
floor care
trash & recycling removal
glass & mirror cleaning
sanitizing drinking fountains
paper product restocking
Expert Janitors For Your Hallandale Business
At JJ Total Services, Corp., our cleaning philosophy is that a clean and properly sanitized environment is a healthier environment for your employees, customers, guests, and vendors. We have more than 11 years of experience, providing reliable janitorial services for commercial customers. Call today to find out how we can make your workplace look its best every business day.
---
Call for FREE Janitorial Services Quote
---
WHAT CUSTOMERS ARE SAYING:
5★★★★★ - "Excellent cleaning service! Highly recommend. Have used them for several years and they do a great job with my house of 3 kids!"

Shoshanna L. in Hallandale, FL

2020-12-23

5★★★★★ - "Best team !!! professionals !! dependable !! great prices ... they are awesome !!"

nick in Hallandale, FL

5★★★★★ - "Very professional service, excellent results, we're highly satisfied with the quality of the work. Thank you!"

Nico V. in Hallandale, FL

2016-11-11

5★★★★★ - "JJ Total Services is wonderful. They are always on time and do a great job. They give me the personalized service I was looking for. I am so glad to have found them on here."

Wendy V., Janitorial Services in North Miami Beach, FL

5★★★★★ - "We really enjoy the work they do for us. Customer service is excellent, the crews are friendly. The before and after pictures help us view our far away properties when we cant. Thanks JJ Total Service"

Kristine C. in Fort Lauderdale, FL

2016-02-01

5★★★★★ - "JJ Total Services takes care of three shopping centers that I own. They are very detail oriented and when I ask them to correct something, they do it right away and without excuses. Diana answers my emails promptly and I am super happy with their service. I would highly recommend them."

Peter I. in North Miami FL

2016-02-01

5★★★★★ - "A very professional cleaning service. They do a great job and communicate well."

Donna S., Commercial Cleaning in Boca Raton, FL

2022-12-14

5★★★★★ - "I hired this company to clean my house and my elderly father's house on a regular basis. They are always professional, on time, and thorough. No worries with them. They've also done some one-time cleanings for relatives and friends who needed a deep clean after a move out or after a celebration. They are always friendly and accommodating. They get along with my pets and are trustworthy with my belongings. A+ work. Definitely recommend."

Wen D., Green Cleaning in Fort Lauderdale, FL

2022-12-14

5★★★★★ - "This company is amazing, Diana always keeps in touch and asks for feedback so the service keeps getting better and better, they are also very honest and professional, I couldn't be happier with the service and I highly recommend them!"

Paola B. in Sunrise, FL

2018-11-26

5★★★★★ - "Excellent service. Highly recommend"

Laura M. in Hollywood, FL

2018-11-26

5★★★★★ - "Impressive. Very professional, & I really appreciated their attention to detail."

Dana M in Hallandale Beach, FL

2018-08-22

5★★★★★ - "When I got home after my first cleaning, the house looked and smelled wonderful. They did everything they said they would do, and the rep followed up to make sure I was pleased and to ask if I wanted anything done differently next time."

Renata T in Hallandale Beach, FL

2018-08-22

5★★★★★ - "Absolutely loved JJs. Great staff, very great cleaning. Diana was awesome. Would recommend this company to anyone!"

Kaitlynn P in Hallandale Beach, FL

2018-07-16

5★★★★★ - "Very happy they made the place sparkle!"

Paris L in Hallandale Beach, FL

2018-07-16

5★★★★★ - "The service and quality of the work they provided were outstanding. Everyone was pleasant and very professional. Tbh, they were able to get things cleaned that I thought were impossible and I am grateful... Will most certainly be using again. In fact, I've already scheduled my next appointment!


Jay E, Green Cleaning in Hallandale Beach, FL

2018-07-16

5★★★★★ - "Friendly staff, they came on time"

Jhon G in Sunrise, FL

5★★★★★ - "5★★★★★ - "They ask about all of our needs and they then follow with all requests, they send reminders. Excellent teamwork" 2017-08-16"

Anonymous

2017-08-16

5★★★★★

April N in Oakland Park, FL

5★★★★★ - "Great job and they'll be back every other week!"

Gwen N., Office Cleaning in Oakland Park, FL

5★★★★★ - "me gusto mucho , son muy profesionales"

leidys valdivia in Hallandale Beach, FL

5★★★★★ - "I am very happy, I really like how they perform their work and its completion; in general very good!"

Margarita in Fort Lauderdale, FL

5★★★★★ - "Great work, very quick, and pleasant customer service. Will be doing business with them again!"

Sierra R.

2016-02-02

5★★★★★ - "JJ Services performed lawn cutting and pressure cleaning services on-time and professionally. I have recommended them to others and if I need their services again I know where to to call."

Carol L.

2016-02-02

5★★★★★ - "The yard looks great. They communicated well with me, were here when they said they would be here, and got the job done. I cannot ask for more."

Chris B.

2016-02-02

5★★★★★ - "Have not had my lawn mowed yet, but this company is ON TOP of its game! I needed IMMEDIATE assistance, and although it was outside their normal schedule, they scheduled me for next day service. They did not make promises they weren't sure they could keep; they checked into it first and were completely reasonable! They listened to my needs and MADE it happen!"

Amy H.

2016-02-02

5★★★★★ - "Carlos was very nice and took the time to understand and relate to my concerns about my sprinkler system. He has to return later to complete the job. Thanks."

Sheila P.

2016-02-02

5★★★★★ - "They got to my House on time and started working right away. Diana answered all my questions through emails up until the day of first visit. They did exactly what I wanted and expected. Will definitely hire them again."

Rudolph Muir, House Cleaning in Hollywood, FL

2016-02-01

5★★★★★ - "I have 3 bedroom condo cleaned today (by Ariushka). She is a hard worker and I am very happy with the results. We'll use their services again and will recommend to others."

Elena K.

2016-02-01

5★★★★★ - "You have always provided great service. Diana is amazing to work with!"

Omar S. in Hollywood, FL

2016-02-01

5★★★★★ - "What a wonderful experience. JJ Total Services were extremely professional and respectful to a very sensitive situation. They did an outstanding job, were punctual and went above and beyond to make sure I was completely satisfied. Thank you for a job well done!"

Christina J, House Cleaning in Hollywood, FL

2016-02-01

5★★★★★ - "Very happy with their service. Very thorough. They asked questions on where to clean, and always responded fast to my calls and kept us opted. Pleasure working with them and in the future."

Carla R., Commercial Cleaning in Hollywood, FL

2016-02-01

5★★★★★ - "Diana was so organized and prompt. Updating me even if there was a 5 min delay. I felt very comfortable with her and her staff in my home. They did a great job and now I feel confident to have them clean my home when I am at the office."

Laurie M., House Cleaning

2016-02-01

5★★★★★ - "AMAZING couple! My home was SO organized and everything was in perfect place and order. I am an executive woman who has a suit for every day and shoes for everyday and things were set in immaculate shape when I got home. Would definitely use their service again!"

Beyonca D., House Cleaning

2016-02-01

5★★★★★ - "I am a neat freak but have found I don't have the time I use to for cleaning. I chose JJ Total services based on the reviews posted here and to my relief they were all true. They were on time, and extremely professional. I was relieved to see they do a better job than I do cleaning as well there was not one spot missed, one piece of furniture not cleaned top to bottom, AND UNDERNEATH! I was shocked to see my place look as good as it did when they were finished. It was not what I was expecting. I was expecting to still have to pick up a few odds and ends but there was truly nothing left to do but sit and enjoy the feel and smell of clean. I will be using them weekly from now on for many many years."

Carolyn M., House Cleaning

2016-02-01

5★★★★★ - "Just only five words, timely, accurate, economic, professional, and cover many services in one company."

John T.

2016-02-01
---
Call for FREE Janitorial Services Quote
---